This report calculates planned production according to treatment plans linked to upcoming patient appointments.
Report Requirements
Ensure treatment plan items are linked to appointments. This allows the report to calculate the planned production. 
Click here to see how to link items to a new appointment. 
Click here to see how to link items to an existing appointment.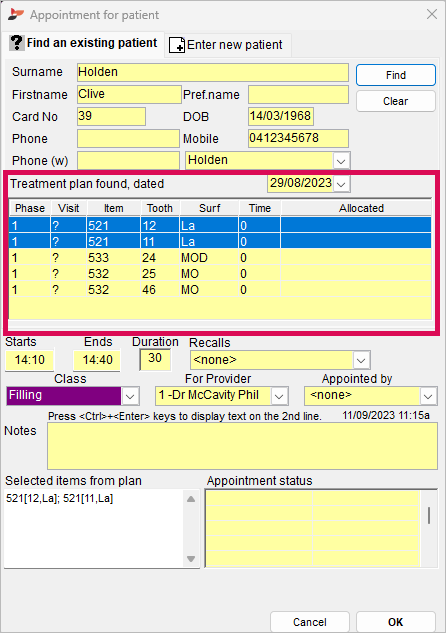 Run the Report
Go to the Appointment Book > Reports menu

Planned Production

Date: Select the period to base this report on

Location: Select the location or <Any Location > from the drop list if applicable

Divide by date:If multiple days are included in the report, tick this to divide each day

Appointment Books: Highlight the book/s to base this report on.

Show inactive Books: Select to see books previously made inactive

Report Details
The report will collect information for the selected reporting period on the date of appointment, and the total amount of fees planned for that visit. If an appointment is not linked to a treatment plan, those patients will be included in the report with a plan fee of $0.00.