In Multi-location environments, some locations have their own specific item numbers. E.g. Marketing promotion package, items for specific centres or regions.
Users can setup item/s or assign existing items to a specific location.
To go Location Setup > Items tab

Add new item or select exiting item

Click Assign Item to Location...

Click Show at Selected Locations
By default, all existing and new items entered in the system are assigned to all locations. The practice needs to manually select which items are specific to a certain location/s.
Highlight location from Not Available list > Click Add Selected to add the location/s to Available list.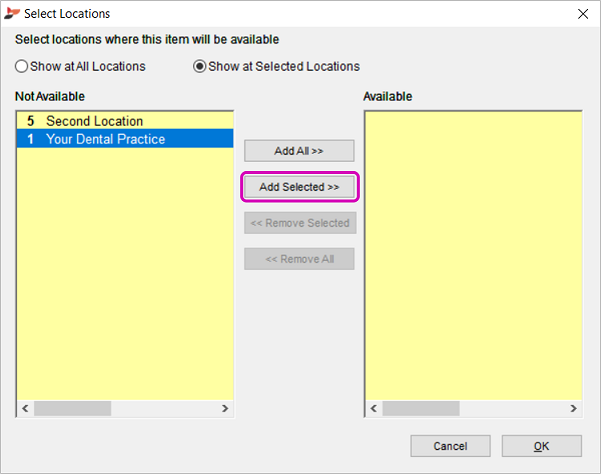 This feature will only cover entry of item number/s via Charting 2D/3D, Treatment Plan and Treatment tabs.
The following message will appear when trying to use an item not specific to the current location: