The Total Receipts Report generates a list of all payments that have been entered within a selected date range. The report is commonly used for end of day reconciliation and can be run from both the Reports and Bank Slips tabs.
Run the Report
Option A:
Go to Location Management > Reports tab

Open Total Receipts report
Option B:
Go to Location Management > Bank Slips tab

Reports menu > Total Receipts

Location: Select the location or <All> to base this report on, if applicable

Date: Select the period to base this report on

Show totals only: Tick to view total amount only - patient details will not be shown in the report

More: Click to show all payment methods accepted by the practice. User can then select payment method(s) to be included in the report.


Report Details
Full Details View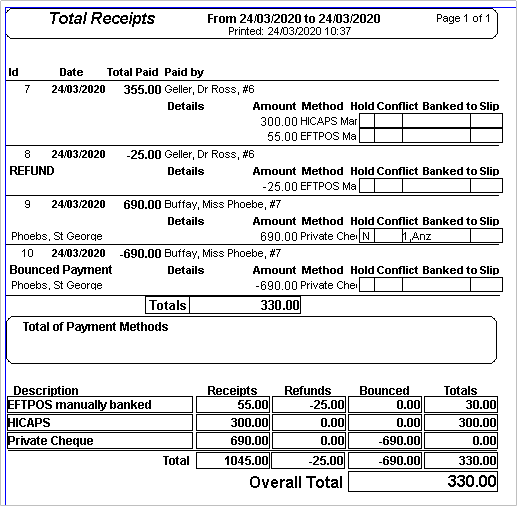 Total Only View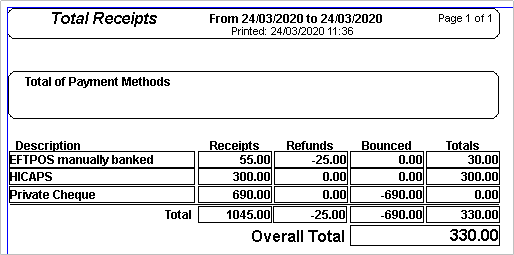 | | |
| --- | --- |
| Description | Payment method used within the report period |
| Receipts | Total receipts amount paid via each payment method |
| Refunds | Refund given via the payment method |
| Bounced | Bounced payment attached to the payment method |
| Totals | Total receipts amount after refunds and bounced payments |
| Overall Total | Total amount from all payment methods |
Total Receipts with Providers Report